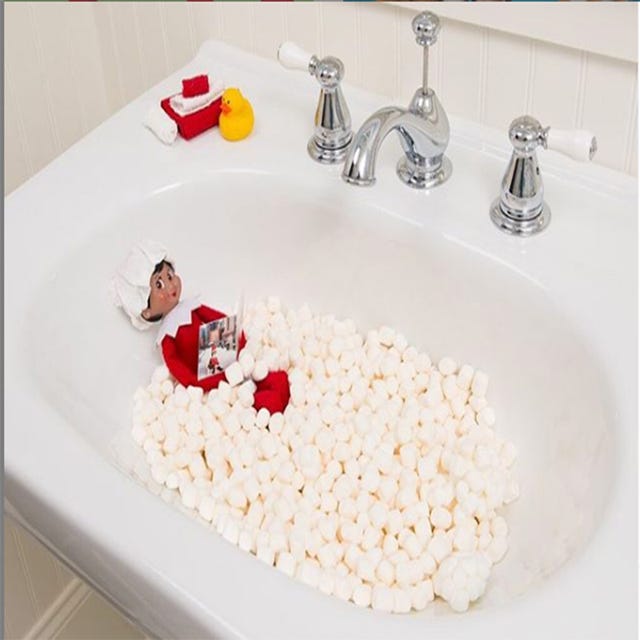 With every holiday season comes traditions. It could be something as big as a gingerbread house competition done against family members, or as little as always placing a certain item in someone's stocking. What was once just one family's Christmas tradition for their twin daughters in Georgia has now transformed into a holiday staple in many households that kids look forward to all year.
The concept is simple once you have purchased the miniature Elf and the book that comes along with it. The kids can't touch the Elf or he or she will lose their magic, and the elf only moves when the kids are asleep. Thus, every morning, the fun is in finding what different scenario he or she managed to get into overnight. An "elfie" can get involved in everything from marshmallow baths, sprinkle snow angels, Spiderman's webs, and even magic tricks. The best part is keeping the kids on their toes by creating the most original scenarios.
We compiled a list of creative Elf on the Shelf ideas to keep this tradition fresh and fun. Whether it's the first time or the fifth, these exciting ideas will have kids looking forward to bedtime so they can wake up with a new surprise the next day.
FASHION-FORWARD ELF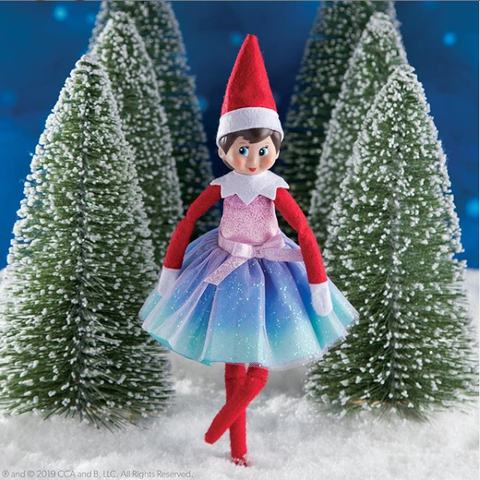 Is your elf the most fashionable elf on the block? Make your kid laugh with a fun elf fashion show.
Source: @elfontheshelf/Instagram
TV ELF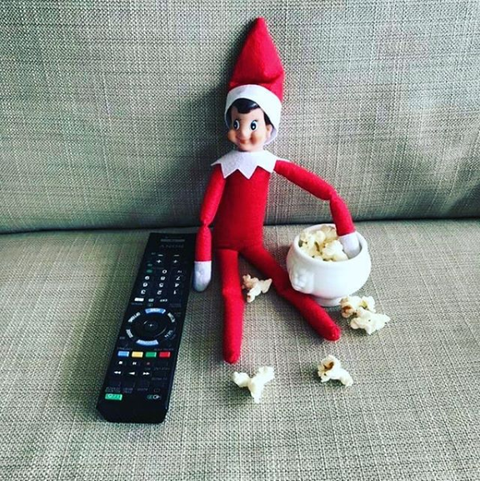 Elves like a good binge-watch, too! Pop some pop corn and put on your elf's favorite show.
Source: @blessedlife1976/Instagram
BASKETBALL ELF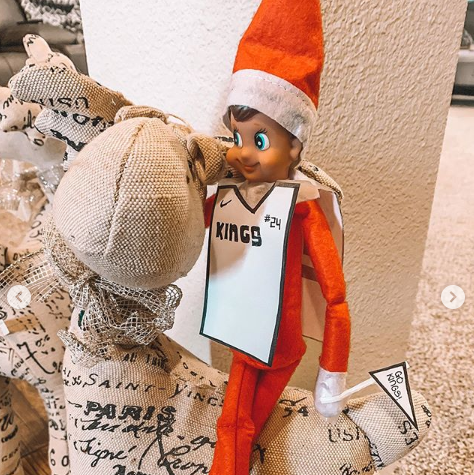 Perfect for sports fans, make your elf a custom jersey of their favorite team. Go team go!
Source: @themaehlfam/Instagram
GLASS ELF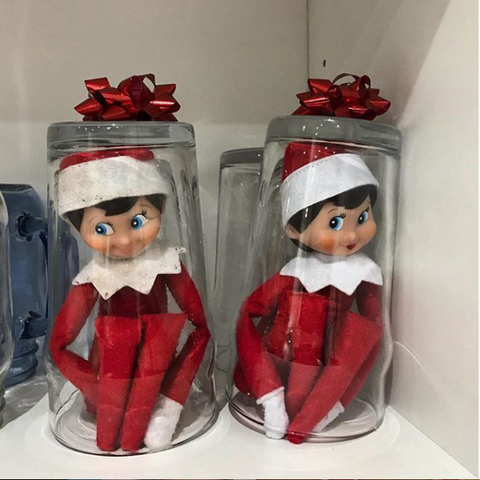 Your kid will have to be a detective when they find their elf trapped under a glass. Who knows the story of how he ended up there? Your kid will figure it out.
Source: @carr0t_t0p_m0m/Instagram
POLICEMAN ELF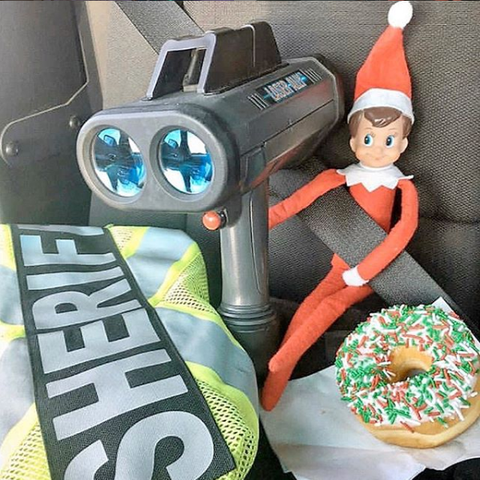 Your brave elf is patrolling the neighborhood to keep everyone safe. And who doesn't love a donut while you're on a stakeout?
Source: @highwayhog3/Instagram
BABY ELF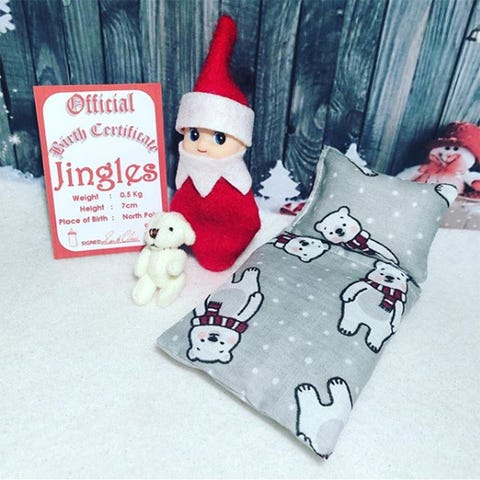 Ring in the holiday season with the arrival of a new, baby elf to kick off the "Elf on the Shelf" season.
Source: @babyelfdolls/Instagram
BAKING ELF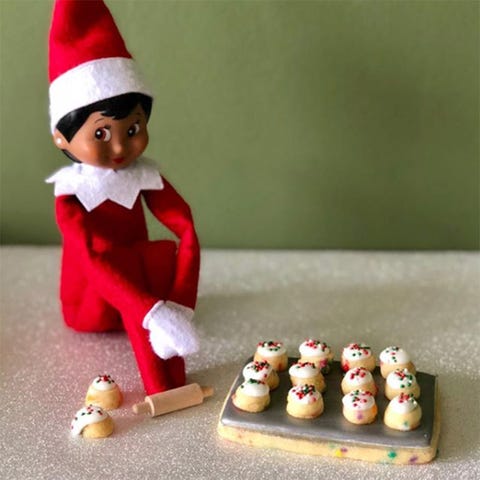 Kids and elves alike enjoy sweet treats! Set up some mini goodies just waiting to be baked by your favorite elf.
Source: @littleredbirdcustomcookies /Instagram
MARSHMALLOW BATH ELF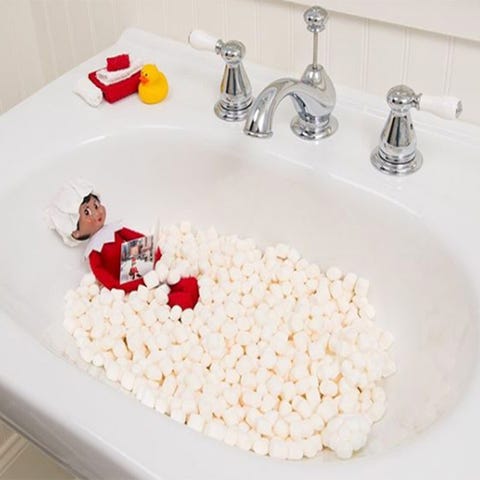 An elf needs some R&R during the Christmas season. Wait for your kids to stumble upon your Elf on the Shelf in a nice bubble bath made of mini marshmallows.
Source: @elfontheshelf/Instagram
BREAKFAST ELF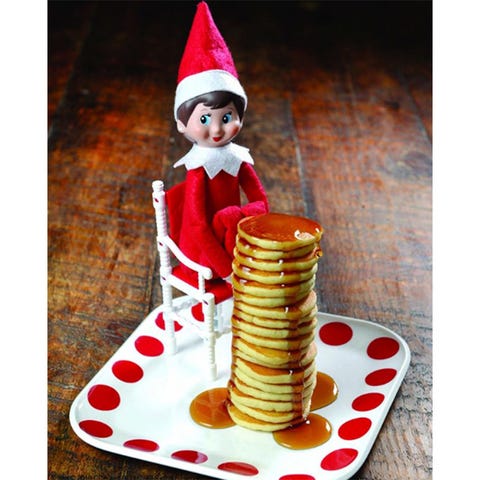 Surprise the kids with a delicious Saturday morning breakfast by setting up your elf ready to tackle his or her own stack of pancakes.
Source: @elfontheshelf/Instagram
HOSTAGE ELF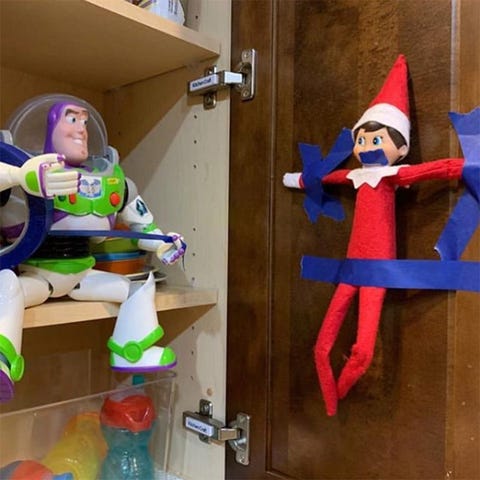 Set this funny scene of an elf held hostage by another toy your child owns, perhaps even Buzz Lightyear just like this one.
Source: @sparkontheshelf/Instagram
ELF MELTS SNOWMAN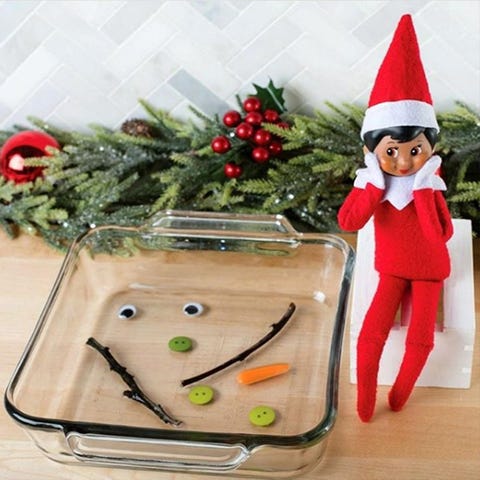 Throw some branches, buttons, a mini carrot, and craft eyes into some water, and pretend the elf accidentally melted a snowman!
Source: @elfontheshelf/Instagram
SPRINKLE SNOW ANGEL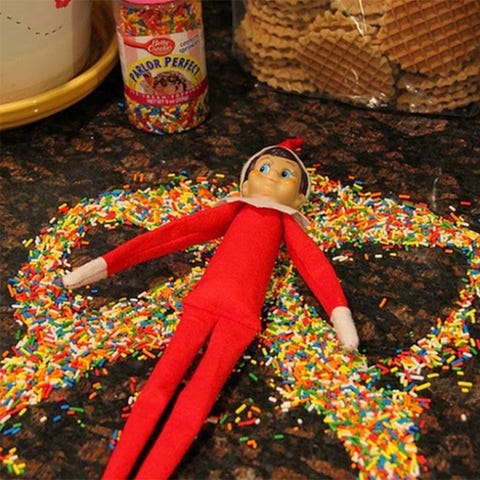 Who needs snow when you have sprinkles? Set the elf up creating indoor "snow" angels on a colorful pile of sprinkles, which can of course be used for ice cream sundaes after if you're feeling extra sweet.
Source: @funny.elf.on.the.shelf •/Instagram
SANTA CAM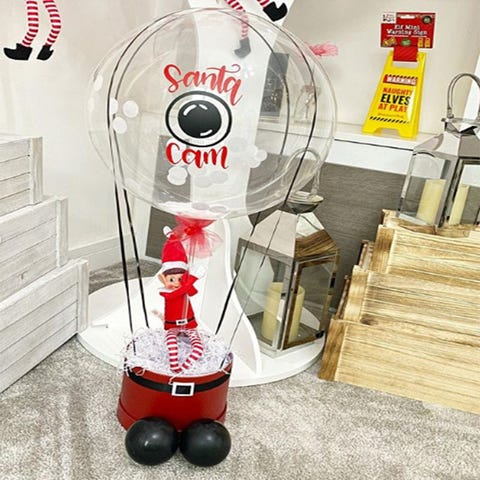 A good reminder for the kids that Santa is always watching. Make you own "Santa Cam" balloon with some marker, string, and a Santa bucket, and place your elf in it to keep your kids on their very best behavior.
Source: @balloonoccasions/Instagram
ELF PAINTING CLASS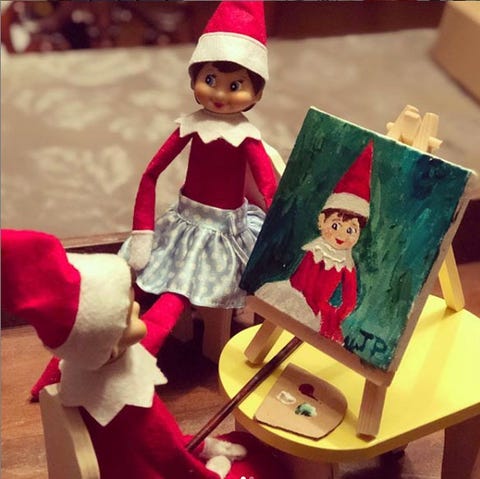 This portrait painting class with your Elf on the Shelf will make for a very creative morning.
Source:@thdecor/Instagram
ICE FISHING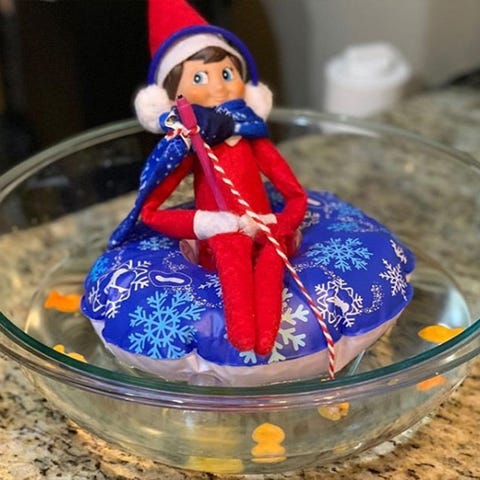 Bundle up — this elf is going ice fishing. Freeze a bowl of water with goldfish crackers inside, then place an inflatable drink holder as the raft for your elf to "fish" from. Don't forget his ear muffs and hat!
Source: @love_lisali /Instagram
"SHOE, SHOE" TRAIN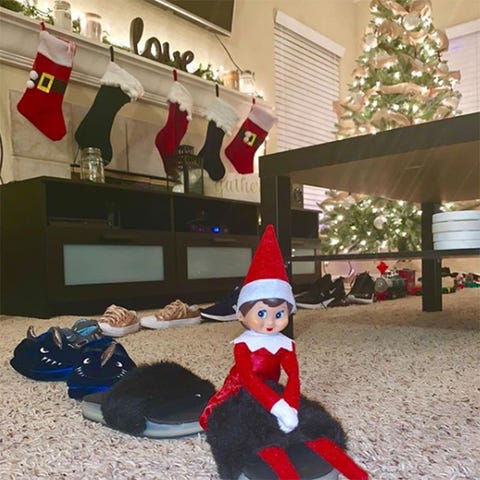 All aboard the "shoe, shoe," train. Line shoes back to back to create your train, led by your very own elf.
Source: @caquarehla/Instagram