An oval pedestal dining table could be a good addition to your dining area.
When it comes to decorating, personally, I am more engrossed with furniture that displays distinctive features and characteristics. What I mean by this? Normally, before innovation hits the time we could usually see square and round tables having a maximum of four legs and a minimum of two supports. Every details and design was just very simple yet it was already a very useful thing. But when modernism was introduced, surprisingly, all simple furniture became an extraordinary one. It is the time where oval and rectangular table comes into market. It made us even more enthusiastic to decorate our homes because we are very fascinated with its transformation.
Dining table was one of the furniture that has a lot of distinctive forms that you can choose from. Have you tried having a pedestal table? A pedestal table is simply defined as a table with a single central support. Imagine that! Before tables have four legs to supports its body but today it can already be supported by one leg only. Pedestal table is a perfect modern furniture that is ideally excellent for your dining room. Also can be an additional piece for your banquette area or breakfast nook. So why not give it a try! Take a look unto these set of collections that might even give you the urge to refurbish your dining areas.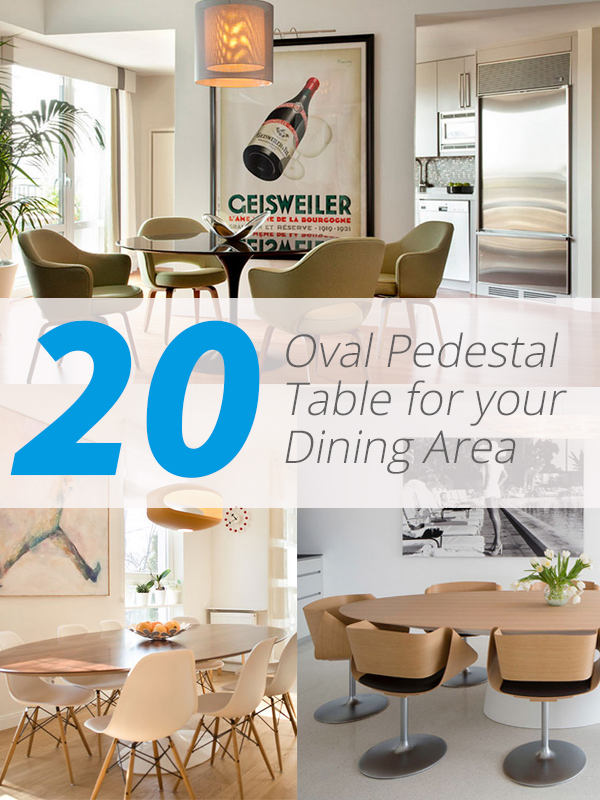 1. European Apartment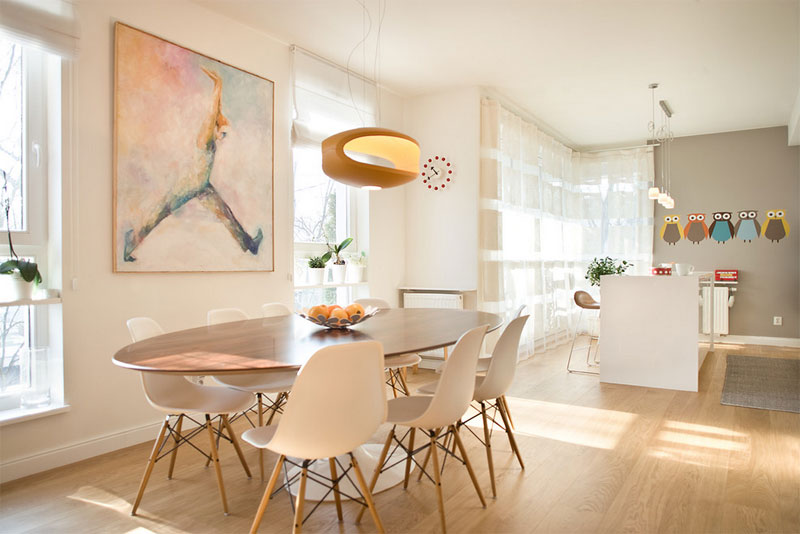 The bigger the table the happier it seems! But make sure to allot more space to avoid being cramped.
2. Contemporary Kitchen Gallery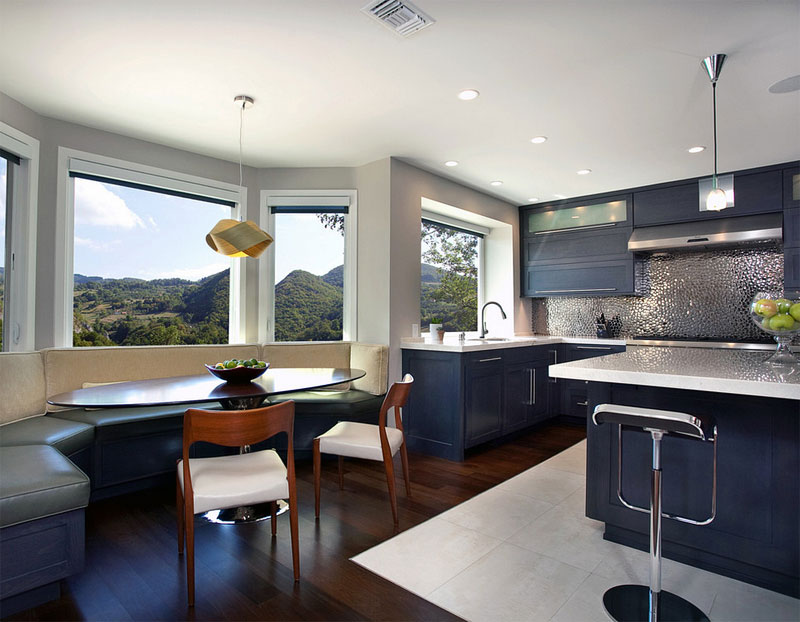 Aside from dining area it is also a cool idea to have a breakfast nook or banquette. In this area you can enjoy your light meal every morning or even your afternoon snack.
3. Silver Lake Project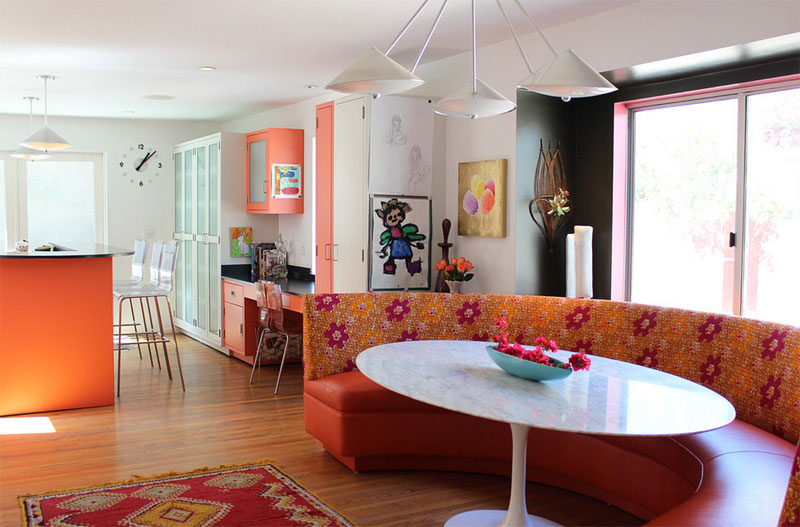 Make sure that you have a balanced look between your furniture. A plain white table is just perfect if the other furniture got already a striking color or design.
4. Hamptons House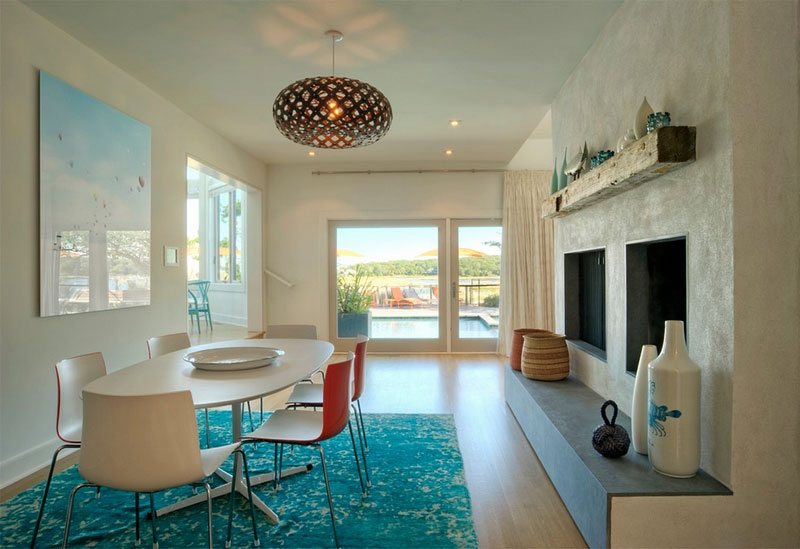 It is obligatory that when you furnish your dining area with a modern dining table you should pair it with fresh look of dining chairs to evenly complete its look.
5. Canterbury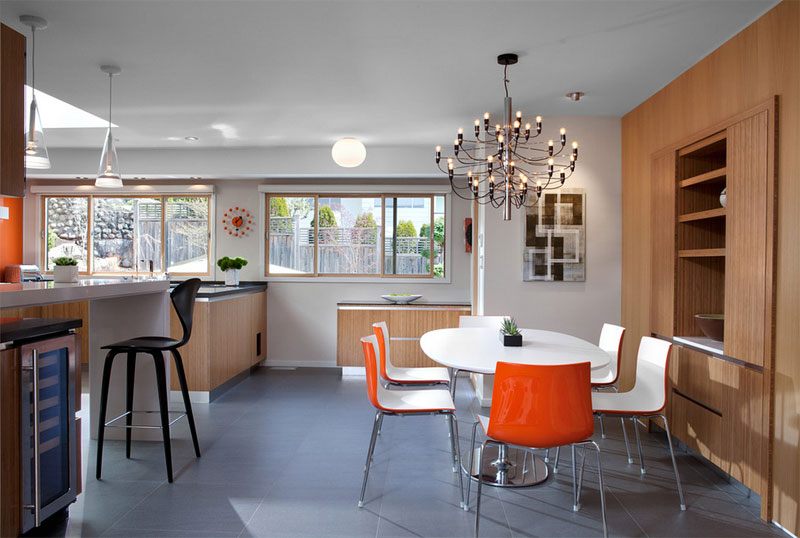 White shades makes your area looks clean and organized, ergo the ideal color for dining room. But can be combined with other cool color to have a dramatic effect.
6. Oval Double Pedestal Table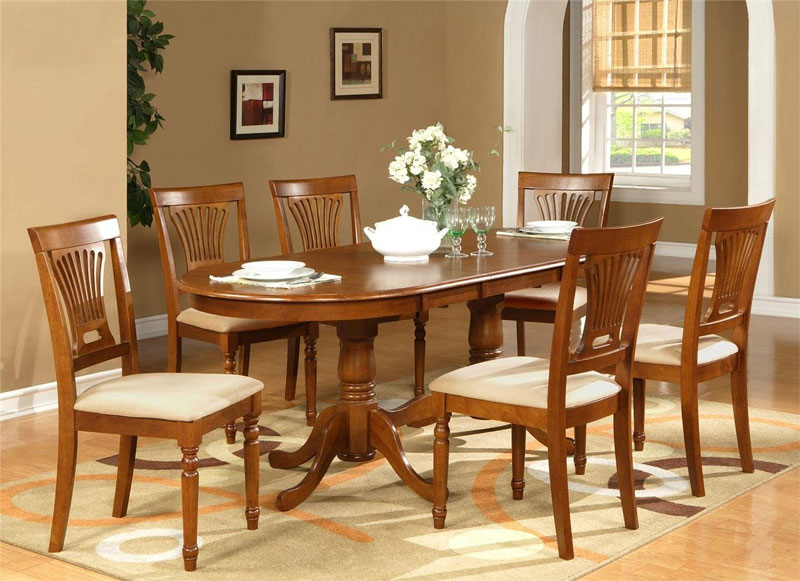 This table looks classic but undeniably a very elegant piece of furniture inside your home. You know what makes it looks classy? Instead of making the chairs look simple with the wood, it is an intelligent way to put fabric on the seating part.
7. Contemporary Dining Room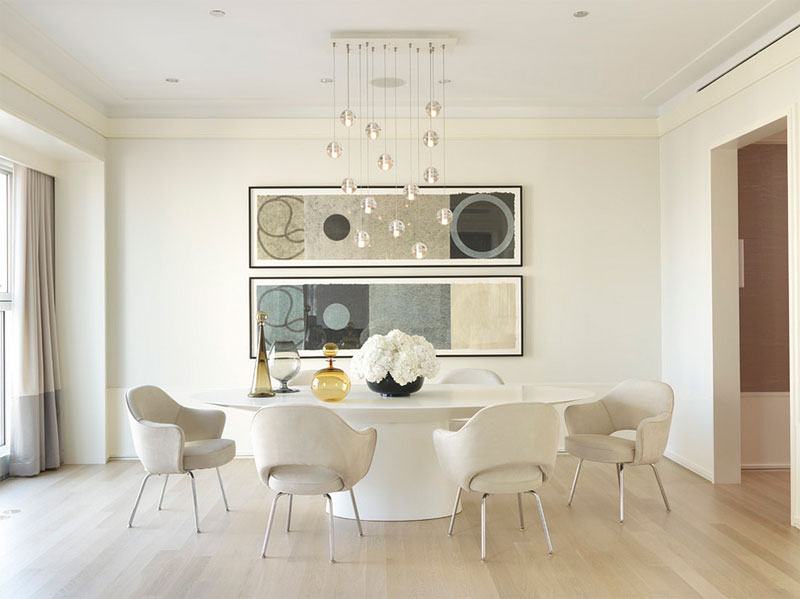 Name it all; freshness, cleanness, clearness and pureness, it is how white shade is defined! Look how seemingly perfect the aura of your home would be.
8. Condo Renovation 1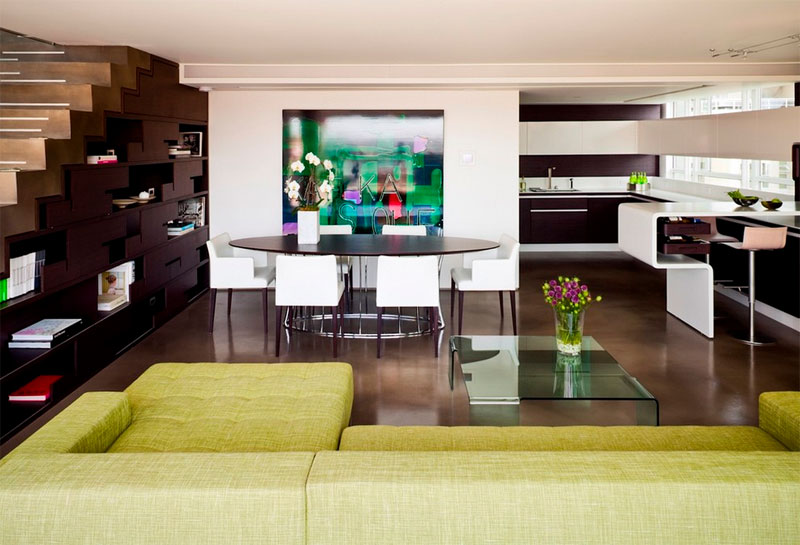 No matter how small your dining area is it will always look fashionable and complete with a gorgeous set of contemporary oval dining table.
9. Broadway Extendable Dining Table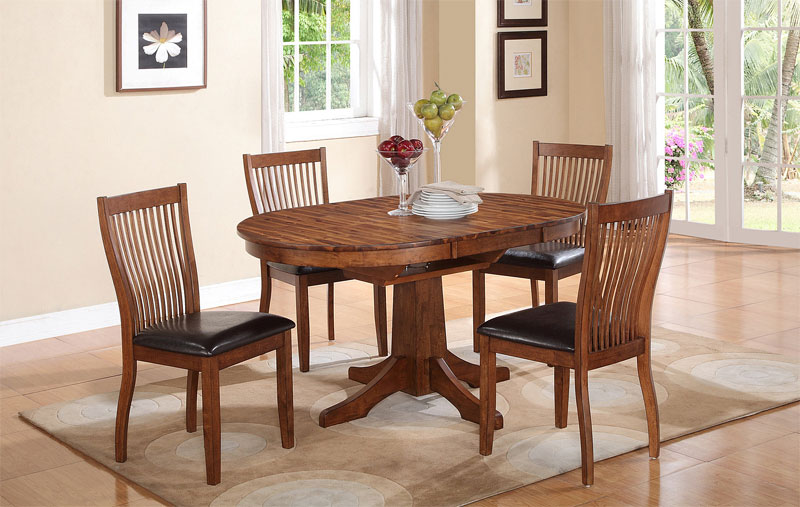 You always have to balance the use of your materials. Looking at this dining set, the table is made from wood making it look strong and hard. Its appearance is softened with a different look of the chairs.
10. Wrigleville residence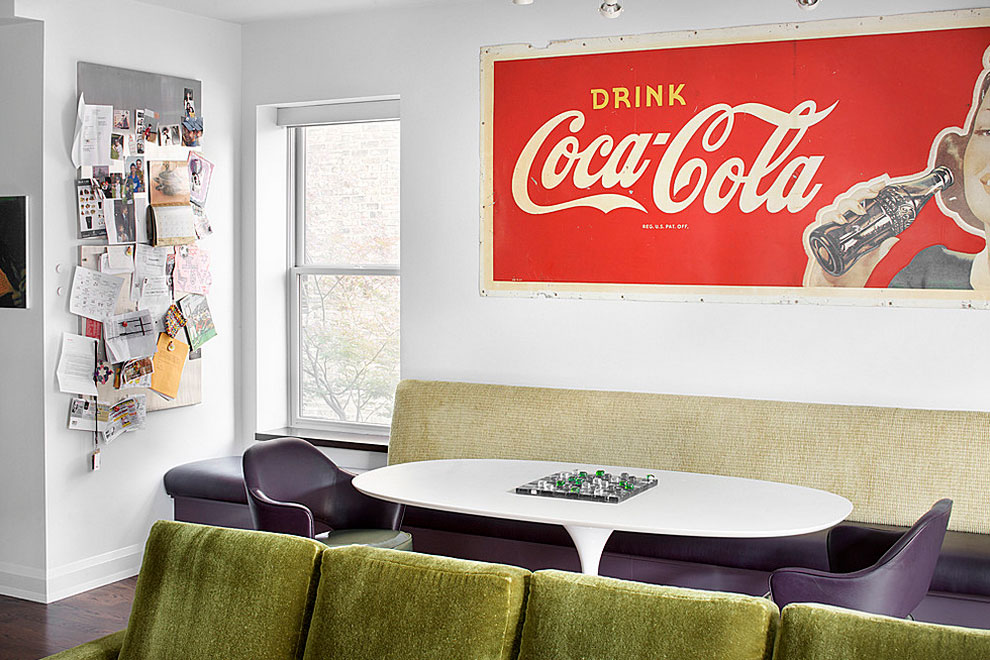 Oval pedestal are not only use to dine. Of course, since it is a table its versatility prevails. You can always think of ways on how to furnish your area accordingly.
11. Flip Flop House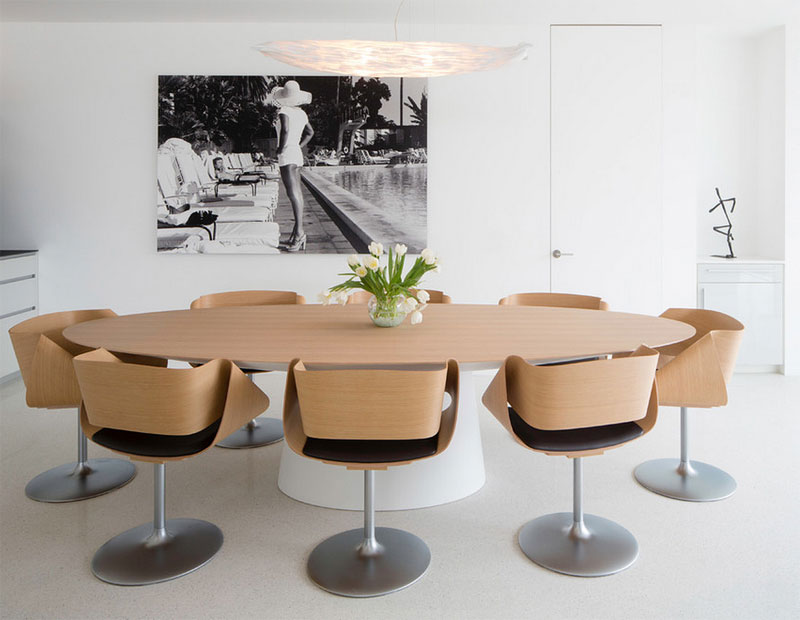 This is just what I meant by evenness! The table and chairs are made from veneer wood that is well-polished.
12. Bridgehampton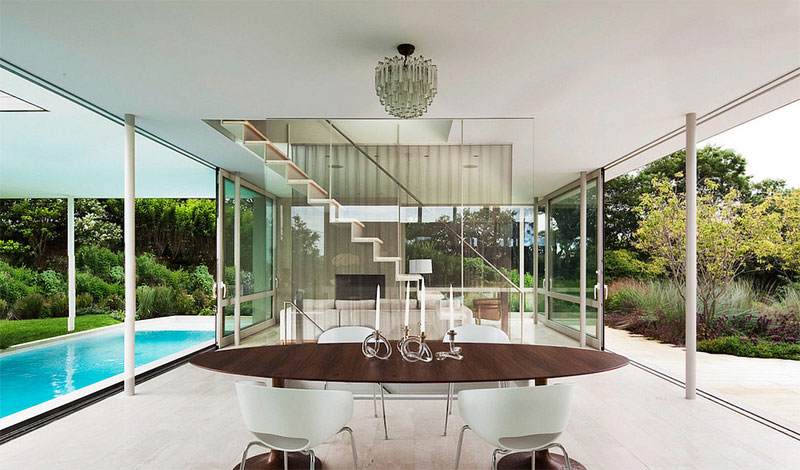 Don't be confused, it may look different because it has double legs but still it is considered as a pedestal table. It looks very chic with a very flat top made from veneer wood.
13. Moorestown Residence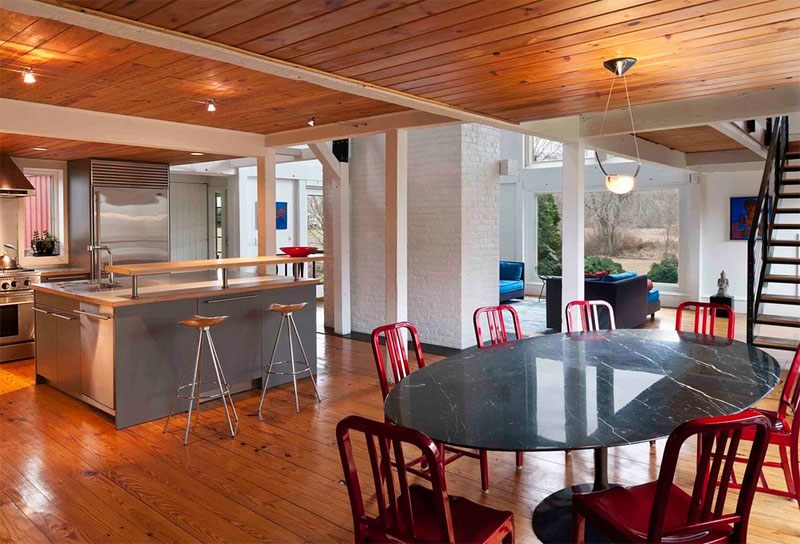 Sandvold Blanda Architecture + Interiors
If you wanted to have a touch of industrial look steel, metals, woods and marbles are perfect combinations of materials. But always be mindful with your colors.
14. Brooks Oak Finish Oval Dining Table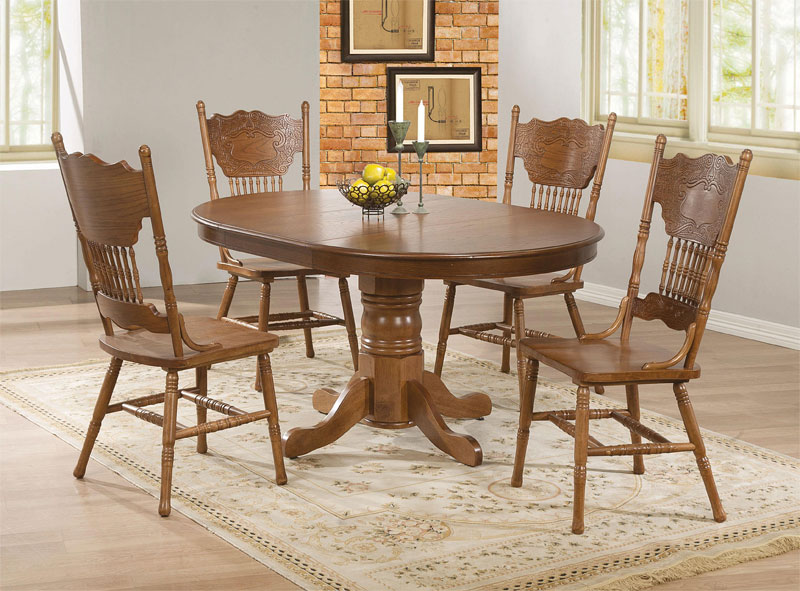 Country in manner and absolutely balanced for a breakfast nook or casual dining space, this adaptable table creates a spot for dining with classic charisma. The table's turned pedestal base completes its enduring fashion.
15. Modern Shingle Style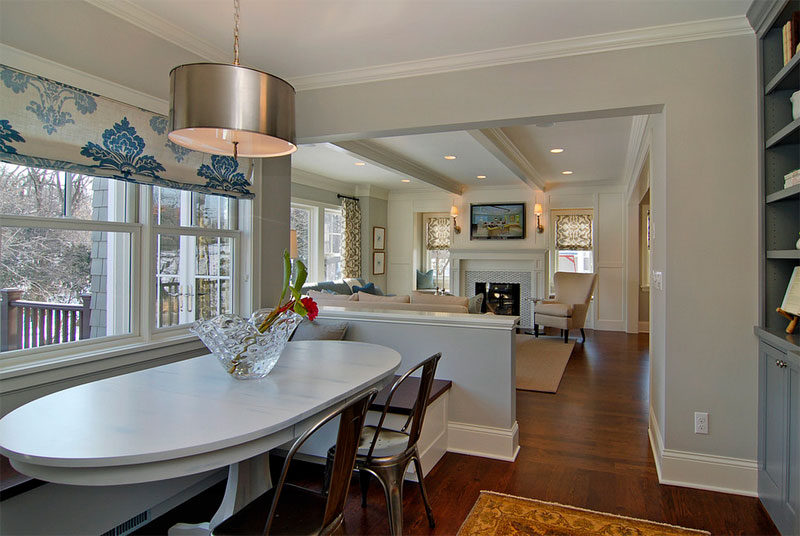 The shape of an oval table is perfectly defined with numerous number of chairs used. You can either surround it all over or put a bench on one side and series of chairs on the other side.
16. Dining Room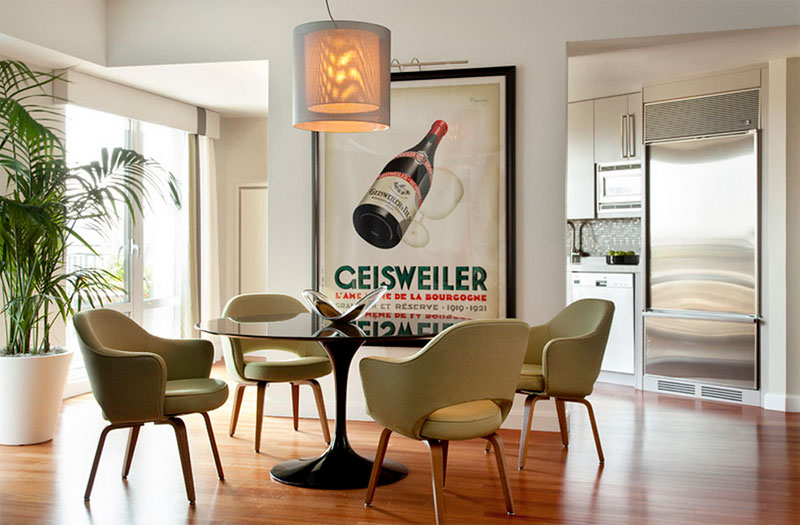 Glass is very seamless and flawless that you can't see even just a little bit of wrinkle or crease, which is why it looks classy and lavishing in any area of your home.
17. Dining Table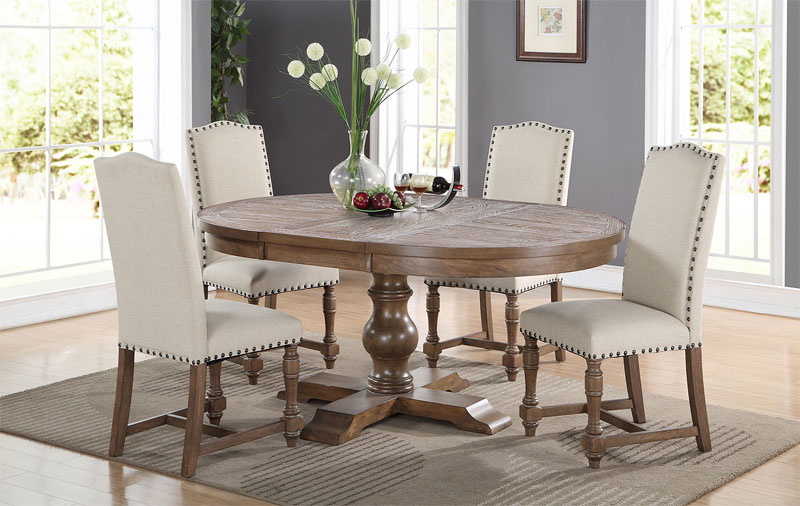 Make your kitchen or formal dining area the eventual get-together space in your abode with a well-dressed dining table.
18. Engerman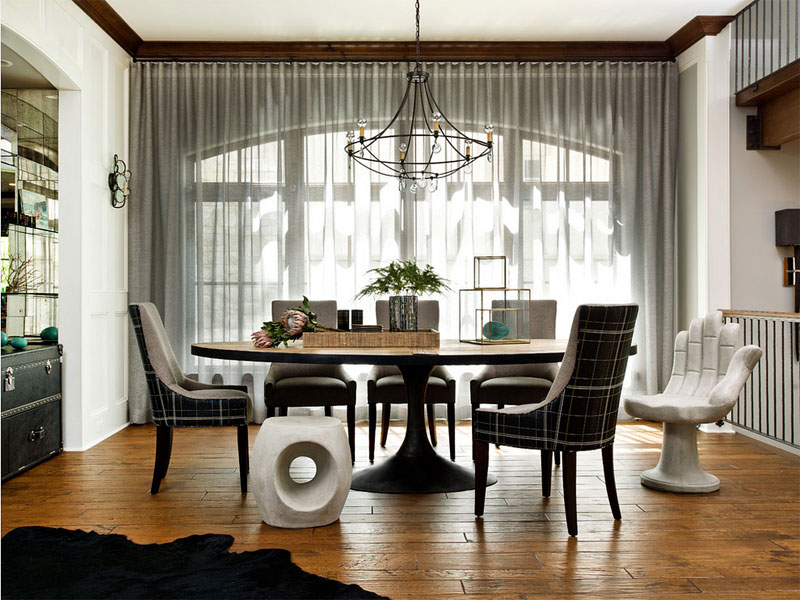 This a beautifully crafted Asian solid wood table perfect for any home! This oval table top sits on top of an elegant columnar pedestal that features subtle accents of style.
19. Intercontinental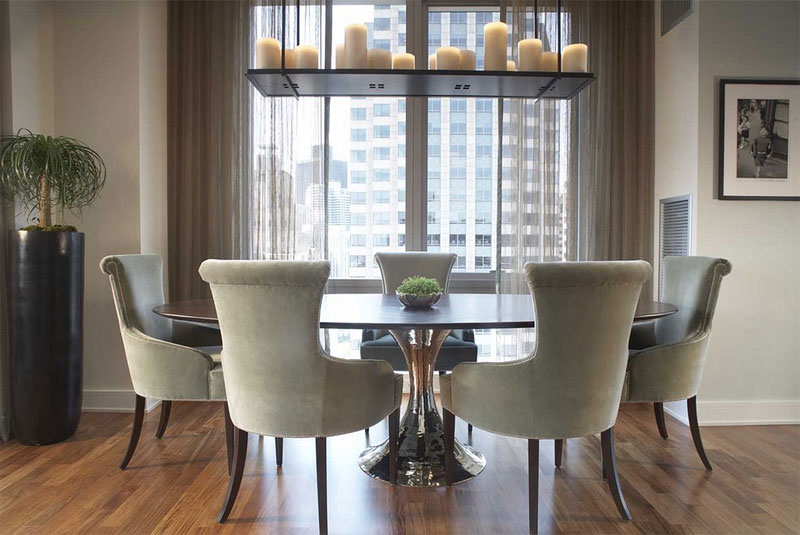 Wow! This looks grandiose. It's not difficult to achieve this kind of look – the impression leaves you like you are in a prestigious and luxurious hotel.
20. Williamson Extendable Dining Table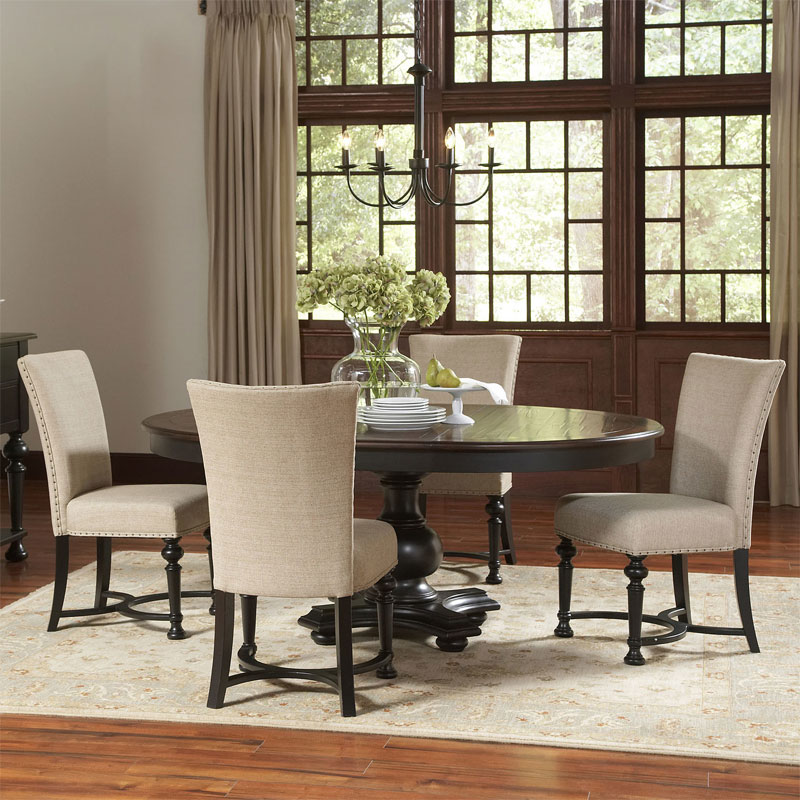 Well, not bad at all! Furnishing your area with woods is not a wrong move at all. Just choose furniture with smooth texture to maintain a clean and contemporary feel.
If you are having any plans of adding a piece on your collections these set of collected works will surely a useful guide for you. Feel free to use it! Don't be terrified to fit-in a furniture with peculiar designs because every time you furnish there must be an art behind it.